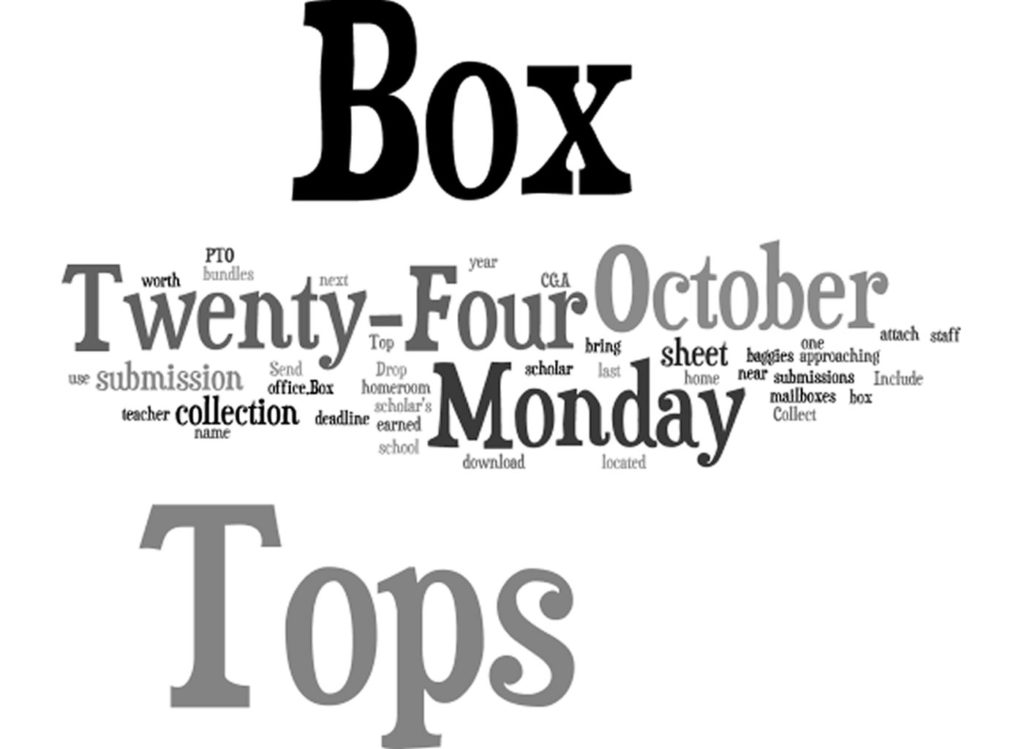 Get your Box Tops ready to submit!
Each Box Top is worth 10¢ for our school! Box Tops earned the CGA PTO over $500 last year.
Send in your Box Tops by
Monday, October 24
Drop off submissions in the Box Tops box located near the staff mailboxes in the office.
What to Do
Collect Box Tops in bundles, baggies, or attach them to a collection sheet. You can download a collection sheet or use the one your scholar should bring home.
Include your scholar's name and homeroom teacher with your submission.
More on Box Tops
Each Box Tops clip should have a clearly visible product acronym and expiration date.
Expired Box Tops are not accepted. If the expiration date only shows a year that is in the future, that is fine
Clipped Box Tops don't need to be trimmed perfectly – you can cut them neatly or just tear them off the package.