Instead of Black Friday, shop the CGA online spirit wear store, now through 11:55pm, November 26. These unique items are only offered via the online sale–once it ends, the items are GONE. Every purchase helps to support your CGA PTO!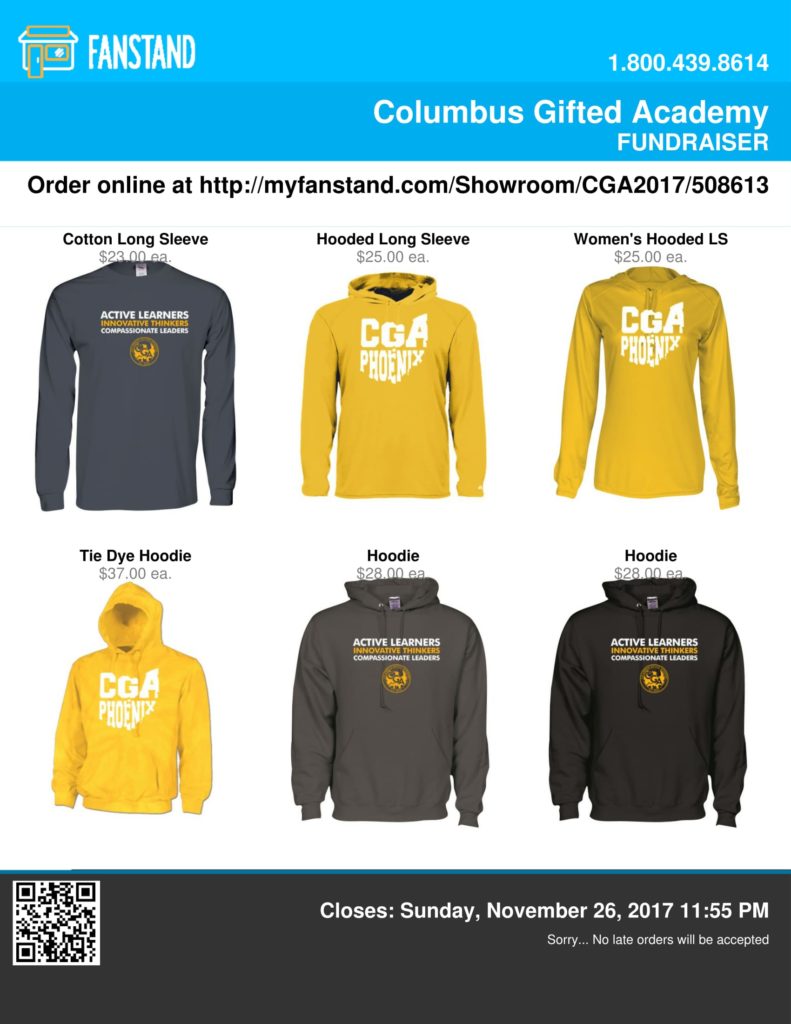 Share the link with friends and family: http://myfanstand.com/showroom/CGA2017/508613. These items make great gifts for kids and adults!
Flat rate shipping is $4.95 and all items are shipped directly to you by winter break, guaranteed to arrive before the holidays.